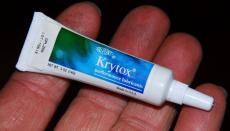 Over the years I have often seen requests for tests on oils. Which is the best oil? Or, are there in fact any significant differences in oils?
In my opinion the best way of answering that question with a specific engine (eg the engine in your car!) is to have the oil that you are using analysed on a regular basis. That proves clearly whether or not the oil is in fact of sufficient quality for the job it is meant to be doing. (Oil analysis laboratories are as close as the Yellow Pages.) 
An allied subject is the efficacy of greases. In most – but not all – applications, grease quality isn't as critical. However, there are still massive variations in price – and presumably, quality – of greases.  
The other day I came across a fascinating page on testing different greases. The engineering company that did the testing produces stainless steel couplings for bicycle frames. The mega-dollar couplings (AUD$250+ each in Australia!) are designed to allow a bike frame to be disassembled for transport. You know, the traditional bike that can be pulled apart and fitted in a suitcase. The couplings are beautifully engineered and machined. And the manufacturer has found that the way the stainless steel threads are lubricated in vital to their ongoing performance. In fact, the company recommends only one – and one only – grease: DuPont Teflon Bearing Grease.  
So what's so good about this grease – does the bike coupling company have shares in it?  The company that produces the bike frame couplings is S and S Machines of California. The couplings are called S&S Bicycle Torque Couplings and the page describing the testing of the greases can be found here. I doubt any AutoSpeed reader would find this page less than fascinating. It's a long read but one very well worth poring over. 
S & S Machine fully detail the testing methodology and proceed to test literally dozens and dozens of greases and penetrating  oils – even Vaseline and no lubricant at all. The test is on stainless steel bolt and nut – and performance on stainless is not necessarily indicative of performance on other materials. But still, no matter which way you play it, their chosen grease (and its variants also produced by DuPont) look pretty damn awesome. I have some of the couplings on order; you can be bloody certain I won't be using any other grease on them.
In fact, I think I may just use the grease on anything I consider to be critical, whether that's bicycles, cars – you name it…