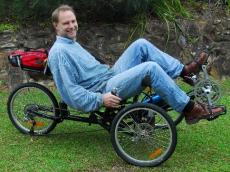 I've decided that there's simply no connection between how much power a vehicle has and the enjoyment gained by driving it fast.
Perhaps that's in part because I've never been much into straight-line drags but it's also in response to changing mores regarding driving fast on public roads. These days, driving fast needs to be done only around corners.
I am lucky enough to live on top of a small mountain, one that can be reached by four different roads. Each is steep, winding, tight and potentially dangerous. Each can be enjoyed enormously, even if never exceeding the speed limit. I think the fastest car I've driven on those roads is the '03 Porsche 911 twin turbo and the second-fastest is probably the Evo 6.5 Lancer. Both had the ability to put their prodigious power down to the road; both telescoped time and distance in a way that has to be felt to be believed. Each was a wonderfully joyful car to drive fast.
So, since they're both very powerful cars, doesn't that suggest that in fact there is a very strong correlation between power and enjoyment? Not really. Why not? Well, let me tell you about another vehicle which I think in terms of fun / joy / thrills / excitement was damn-near as good as those two Herculean cars.
And this vehicle doesn't even have a motor.
The vehicle is my pedal trike. Yep, human-powered with pedals and three wheels.
The other night I decided to put the self-constructed trike to what I consider to be a near ultimate test. Heading off the back of the mountain there is a winding, steeply descending, narrow bitumen road. Free-rolling you do between 30 and 50 km/h, the speed depending on the grades. The road is edged on one side by a vertical cliff and on the other side by a discontinuous guard rail. Where there is no guard rail, the slope plunges downwards into a creek, tens of metres below.
The bitumen surface is awful: lumps, bumps, surface roughness, patches, occasionally a few potholes. Corners are sufficiently tight that some are marked with advisories of 30 km/h.
On this road my headlight was a little too narrow in beam: I couldn't fully see some of the corners. There are no streetlights and with little moon, all the vision was being provided by the 5W white LED.
And I was throwing the trike into these corners, not knowing the precise nature of the surface, not knowing if the corner tightened (I'm familiar with the road but there are perhaps 100 corners), but knowing that if I made a mistake it would be nasty. And there's nothing like the fear of imminent disaster to sharpen your mind…
The wind whistled through my helmet, the suspension hammered over the terrible surface, and all my senses were absolutely attuned to staying on the road. One left-hander tightened-up to the extent that I could either go up on two wheels trying to make it – or momentarily cross the white line. I chose the latter and then resolutely told myself that rather than braking back to a saner pace, I'd just have to be more committed – to get the turn-in over as early as possible and then hold, hold, hold those lines. Sometimes that meant deliberately putting the inside wheel onto the (largely unseen) dirt; other times it meant steering with absolute fingertip precision, sensing the shape of the corner way past the sharp cut-off  of the headlight's beam. Occasionally a car would come the other way and then I'd also need to cope with a momentary loss of vision as the blackness of night turned to halogen-lit daytime. 
When I finally pulled over, my breathe was rasping, my heart was pounding and my fingers tingling. I'd taken on the road and won – and won in a vehicle of my own creation. I think it was the most exciting time I've ever had on these roads – and all with a machine having only a few hundred watts of human leg power…
Power? It's irrelevant to fun.