I think that the people responsible for the design and evaluation of cars sometimes lose the wood for the trees.
I am as much as an automotive technology aficionado as anyone I've met. I love technology like stability control, radar cruise control, telematics and hybrid petrol/electric drivelines. I look forward to pure electric cars, to better aerodynamic technology and to exotic materials use.
But I think that all new technologies must be assessed within the paradigm of what is currently cutting edge, and not just adopted because in just one or two respects they are advantageous.
I've recently driven two high performance cars with transmissions that are clearly, in important aspects, inferior to what is currently available.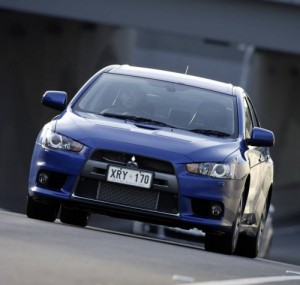 The twin clutch SST transmission in the Lancer Evo MR can be lumpy in urban driving, and (worsened by the over-large turbo, high mass of the car and small capacity of the engine), has terrible lag off the line.
Yes, it can change gears quickly and do trick things like blipping the throttle on down-changes, but it has sufficient deficiencies that, in nearly all situations, I would prefer to drive a well set up conventional epicyclic auto transmission fronted by an old-fashioned  torque converter.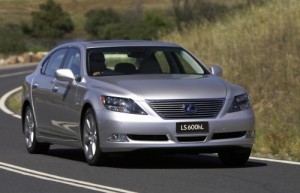 The other car I drove was the most expensive I have ever been in – the quarter-million-dollar Lexus LS600hL. I thought the car supreme in many aspects– amongst others, refinement, performance/economy and rolling throttle response.
But when caned off the line, the Toyota hybrid system (called by Lexus an 'electronic continuously variable transmission' – but that is to massively understate its complexity) had a 2-second delay before anything much happened.
So in two completely different cars, using completely different drivelines (in fact, almost as different as you could possibly imagine!), and with each vehicle having a lot of available performance, you had to be careful if trying to turn across a line of approaching traffic, or if selecting an inside lane at traffic lights – one that ended after a short distance.
I mean, that car of 20 years ago, the oft-derided VN V6 Holden Commodore, would just kill the Evo X Lancer and the Lexus LS600hL – for the first 50 metres, anyway.
Perhaps the thing that people tend to forget is that a torque converter actually multiplies bottom-end torque – it's not just a 1:1 fluid coupling.
A book I have, Torque Converters or Transmissions (Heldt, P, 1955) puts it beautifully:
From the automotive standpoint the chief advantage of the hydro-dynamic type of torque converter undoubtedly is that its torque ratio changes automatically in accordance with load conditions and without interruption in the flow of power.
In a motor vehicle the torque ratio of the converter is a maximum when the vehicle is being started from rest, when great torque is required for acceleration.
As the speed increases and the need for further acceleration lessens, the ratio decreases automatically. Other advantages of this, type of torque converter are that it transmits power silently and smoothly, without shock; that its moving parts operate in a bath of lubricating oil and are practically immune to wear, and that it prevents stalling of the engine.
Later in the same chapter, the author points out that torque converter multiplication ratios can be as high as 2.4.
Think about that for a moment.
Not only can a torque converter let engine revs flare so that the engine is already onto its rising torque curve, but it can more than double the torque available at those revs!
This is all kind of obvious for those who have had any interest in automotive mechanics for, as the book's publication date shows, over 50 years.
But I wonder if it's been lost from those evaluating cars like the Lancer and Lexus – let alone those designing them!
(Of course, an electric motor can develop peak torque at a standstill, so the LS600hL should launch hard off the line. But then again, its electric torque is 'only' 300Nm – sounds great, but perhaps not when there is 2.4 tonnes [plus occupants] to get moving…)
I don't think a torque converter is some kind of technological panacea. But, in lock-up form, it certainly achieves excellent results in terms of launching a car – and then being fuel-efficient in steady speed driving.
I also wonder why the transmission modes that everyone gets so excited about with the Lancer MR  (Normal, Sports and Super Sports) couldn't just as easily be enacted with a traditional electronically-controlled, epicyclic + torque converter auto trans…