A bit over a year ago I wrote a story that decried the direction new cars were taking.
On important aspects like vision, weight, ride quality and real road handling (the 'real' takes into account the width of the car), many new cars are abysmal.
However, in safety, performance and emissions, new cars are undeniably excellent.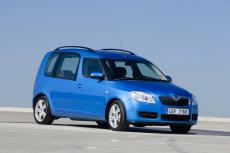 But of course the point is that there's nothing to stop new cars being safe, performing well and having good fuel economy – and having good vision, ride quality and doing it all at a lower weight.
In the list of deficiencies I should also have mentioned load space and flexibility – there's been little change for decades. In fact, considering the external dimensions, whenever I get into a big four-wheel drive wagon like (say) a Pajero,  I am astonished at how little interior space there actually is.