A bit over a year ago I wrote a story that decried the direction new cars were taking.
On important aspects like vision, weight, ride quality and real road handling (the 'real' takes into account the width of the car), many new cars are abysmal.
However, in safety, performance and emissions, new cars are undeniably excellent.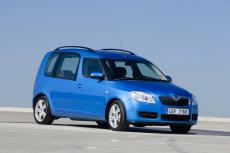 But of course the point is that there's nothing to stop new cars being safe, performing well and having good fuel economy – and having good vision, ride quality and doing it all at a lower weight.
In the list of deficiencies I should also have mentioned load space and flexibility – there's been little change for decades. In fact, considering the external dimensions, whenever I get into a big four-wheel drive wagon like (say) a Pajero,  I am astonished at how little interior space there actually is.
And even cars that purportedly have lots of load flexibility (like those where the second row of seats slides back and forwards as well as folding), we're still talking about trivial increments of improvement.
However, as I wrote at the end of that piece, the best (worse) examples of car design going nowhere can be seen in the locally produced family sedans – Aurion, Falcon and Commodore models.
But I can now highlight a new car that addresses every one of these points. The Skoda Roomster (pictured above) will be covered in a full test in AutoSpeed in due course, but right now I can say that it is a brilliant package.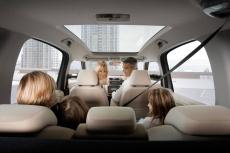 For starters, it is wonderfully airy and light inside, with huge rear seat windows and (optionally) a full length glass panel set in the roof (click on pics to enlarge). The rear seats are high (children don't need to peer over the rising waistline so common in today's designs), and there's good-to-excellent vision in all directions (although I'd like the A and B pillars to be thinner). The ride quality is excellent and the handling (complete with standard stability control), fine.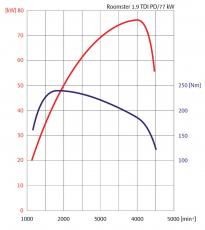 The 1.9 litre turbo diesel develops 240Nm at 1800 rpm and because of the relatively light 1260kg mass, performance is also fine. For the pedants, 0-100 km/h comes up in a claimed 11.5 seconds; with plenty of bottom end urge, in all my driving I was never embarrassed for a lack of power.
Fuel economy? It's listed at 5.5 litres/100km and that's a pretty accurate real world figure.
But the best aspect of the car is its packaging. The rear seat, which can be slid forwards or backwards, is divided into three sections. Each section can be independently folded, folded and tumbled, or folded and tumbled and then removed from the car! You can have the car fitted with seats for two, three, four or five.
You can even put back just two rear seats, leaving out the centre section and moving the remaining seats inboard for huge elbow room.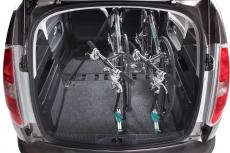 With all the rear seats out, the interior cargo volume is a simply enormous 1780 litres – more than in any vehicle I can ever remember testing. And removal and replacement of any section of the back seat is quick, simple and easy – no tools required and not much strength either.
So let me put this all another way. Compared to the locally produced cars, the Roomster has vastly more useable interior space, consumes about half the fuel, has a higher safety rating (all Roomsters have 5 star crash test results) – and at about $29,000 for the diesel, costs a lot less.
Sure, on a drag strip or racetrack, the Roomster will also be slower, but in 99 per cent of real world driving situations, there will be no performance disadvantage.
So which is the better family car? There's no doubt about it – the Roomster. No wonder the car has won five family car of the year awards in Europe.
The fact that it is sure to sell poorly – at least in the context of Australian family cars – says more about the dopiness of the car buying public than about the worth of the Roomster.
It's so bloody refreshing to drive a car where the designers have clearly looked at current, real world criteria for a family car – and have not been constrained by carry-over intellectual baggage of bygone days…