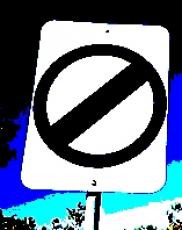 Years ago – say getting on for 15 or 20 years ago – people used to ask why I had a performance car.
"There's no where you can drive fast," they'd say, "so why bother?"
I'd enigmatically respond with something like: "Oh, there are still plenty of places left to drive fast."
And, in those days, there were.
The Northern Territory had no open road speed limit, and while the other Australian states and territories had 110 km/h limits, the philosophy of enforcement was then completely different.
There were no speed cameras – all radars were hand-held and, a little later, mobile in-car. In most states, radar detectors were completely legal, and all police communications were unscrambled voice. Trucks didn't have speed limiters and on the open road typically sat well over the speed limit. CB radios were constantly used by trucks to communicate the presence of police cars ("double bubbles") and police motorcycles ("Evel Knievels").
In my Commodore VL Turbo I ran a radar detector, CB radio and police scanning radio. And they weren't there for looks.
My BMW 3.0si ran to an indicated 220 km/h, my Commodore Turbo to 210 km/h, my Liberty RS to 220 km/h (which seems slow but that's what I remember), my Daihatsu Handi turbo to 180 km/h and my R32 GTR to 260 km/h. And none of these were figures I got from just reading a book…
Any tight, windy road was a challenge there to be taken: the chances of being caught were tiny. In addition, the speed limit for the stretch of road was seldom set on the basis of the corners, so it was common for a 100 km/h limit to be in place on a road that included corners with advisories down to 30 km/h.
In those days turn-in understeer at 150 km/h was a real consideration; lightness in the steering at over 200 km/h was a right pain in the butt, and anything less than 130 on the open road and you must have had Grandma on board. I remember I boiled the auto trans fluid in the Commodore when going for a top speed run – the car was slipping its clutch-packs and the fluid got so hot it came out of the breather onto the exhaust. A guy I know used to sit on 180 km/h on the open road, ear plugs firmly in place.
Without any doubt the roads today are much safer – I'm sure the enforcement of speed limits and low/zero blood alcohols have resulted in less fatalities and injuries.
But now there really aren't any places to drive fast. These days, they literally put you in jail if you drive fast, and take away your car if you have a few quick traffic light races. I am not saying that's bad; what I am saying is that the road use of a performance car is now so limited that I wonder at their purpose.
I live at the top of a steep and windy country road. There's about 15 kilometres of it – and I know it far better than the back of my hand. I've at times driven it extremely quickly, but any time I have done so I've been risking my license – the speed limit is 60 km/h. At sixty I can go around every corner without slowing.
Apart from flicking through an urban roundabout quickly (so what…), there is nowhere – literally nowhere – that I can drive fast. And that's living smack-bang in the middle of what many call the best drivers' roads for hundreds of kilometres.
And is it any different for other people? I was in a workshop the other day and the proprietor told me how the Falcon XR6 Turbo out the front had 450kW at the wheels. Or was it 550? – I don't know, I wasn't really listening. The prop went on to say that it was a really hard car to dyno because of wheelspin. Apparently, on the road it wheelspins up to 4th.
Now, honestly, apart from dyno bragging rights, what is the point of having that much power in a road car? As I have implied, once upon a time it would have been really useful – 100 to 200 km/h in just a handful of seconds. But now, spinning wheels will cause a police booking, a quick traffic light race ditto, and exercising anything like the top-end potential would immediately result in jail time.
Wouldn't it make a lot more sense for people to have cars so low in power that you can have fun at what can only be described as slow speeds? Or instead of spending money modifying an already powerful road car to make it even more powerful, invest in kart, budget open-wheeler or dedicated drag car?