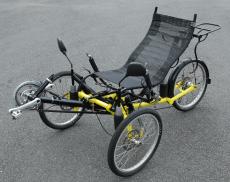 Thank you.
Thanks to all of you; but to especially those who have been reading my material for a long time.
By your praise, and by your criticism, and by your demands that I produce the best for you that I can, you have all made me a far better self-taught engineer than I would ever otherwise have become.
Because I know that if I say something like: "This performance mod makes the car go faster" there will be a chorus of "Prove it!", or "How much faster?"
I know if I write something about (say) how an anti-roll bar works, and I get it wrong, there will immediately be people happy and ready to correct me.
Doing this job for nearly ten years has taught me, in a way that I'd not realised before today, that in mechanical things I constantly internally justify what I do and how I am doing it, and that in everything I do I need to cite evidence that it works.
So thank you all.
And can I also say, you're equally all responsible for my being today thrown off a discussion group!
Ah, the swings and roundabouts…
Many of you will know that about two years ago I became fascinated by Human Powered Vehicles. I bought a commercially produced recumbent pedal trike and then, after a time, thought I could do better and so built my own. Primary in its advantages was its use of full suspension, but it proved to be a very heavy machine – and so I started again.
That machine finished, I thought I could again do better, so started for a third time. And the latest machine, pictured at the top of this screen, was finished just a few days ago.
During this process, and especially during the design and construction of this last machine, I've been reading and contributing to an on-line discussion group related to recumbent bikes and trikes. In this extreme minority pursuit, it makes sense to see what others have done.
However, displaying the arrogance that the owner of the discussion group cited when suggesting I shut up, I soon found that my knowledge of suspension design was apparently far greater than anyone contributing – and that those labouring under misapprehensions actively didn't want to improve their understanding. Why? Well, you see, their machines were already so good!
And here's where it's all your fault.
It seemed (and seems) to me that in a pursuit where it's impossible for many people to experience the machines for themselves (there are too few recumbent trikes scattered too widely), the best way of making any assessments of the worth of designs is to do some testing.
Like, I know that if I say to you: "My trike corners really well – brilliantly in fact", you'll say to me: "Well, prove it!"
So without even much thinking about it, I did some flat, dry-road skidpan testing of the trikes I built – and compared those lateral acceleration figures to the commercial trikes I have access to. The results were very close (gee, the skidpan is a tough test!) but my trikes were a fraction better than the others.
Now genuinely thinking that everyone else building trikes would dearly love to see how their machines fared, I posted the test procedure and results on the discussion group. I honestly expected a flood of test results – many of which I thought would be better than I'd achieved. That way I could look at those designs, assess why they were better, and so learn from others.
But nope, not one person who said how great their machine handled was prepared to test it. Not one solitary person!
Well, if you'll excuse the language, fuck me.
Then we got on the topic of ride comfort. As always, people told me that no suspension was required – their trikes rode just wonderfully. And if they did need suspension, well, only an inch was required. So, in response, I wrote a 5-part series on human powered vehicle suspension design, showing that to achieve good human ride comfort, a low natural frequency suspension is needed. And to achieve that, a high static deflection and long travel are required.
The physics is all in the textbooks – I didn't make it up.
But I don't think I got even one comment that showed anyone had read the series. Well, that's fine, but it makes it a bit hard to have any meaningful discussion about what is needed in suspension design, doesn't it?
So, nothing deterred (I must have been mad: they were never going to see any light) I data-logged the vertical accelerations experienced at the seat of my trikes and others. That way, you could simply look at a line on a graph and see for yourself the actual, measured ride comfort!
No-one seemed to take the implications on board.
The last straw was a bloke who put up pics of his suspension trike. It was a design that had absolutely clear and major shortcomings, and – oddly enough – his photos of his previous versions showed much better designs that he had then not optimised. Everyone else told him how wonderful his machine was; I asked questions about its deficiencies and suggested reasons for them. That went down like a lead balloon.
So despite plenty saying how wonderfully their trikes handled, no one wanted to make any measured comparisons.
Despite people talking about their trike's superior ride comfort, no-one wanted to compare ride comfort (even via a video over measured bumps on the road!).
No-one wanted to analyse design advantages and disadvantages of alternative suspension approaches.
No-one wanted to discuss the theories behind suspension design and ride comfort.
In fact, there was no justification of statements being made, some theories being expounded were completely wrong, people seemed more interested in praising each other rather than improving results, and researching theory was regarded as being unnecessary.
I don't think I could get away with that in AutoSpeed very long.
So again, thank you.