I've recently bought three products that I think might interest you.
The first is an OBD reader and display.
Over the years, I've experimented with a variety of OBD readers, including:
Using a data cable that links the OBD port to a smart phone
Using a commercial module that acts as an interface between the OBD port and the USB port of a PC and lets you read and reset trouble codes
Trialling a commercial unit with a colour screen and 'live' dial gauge readout of engine parameters
Using a small unit that is left plugged into the OBD port on a continuous basis, logging driving behaviour
(The last one, CarChip, I think is an excellent tool for this sort of continuous logging. To view and graph the data, you just unplug it from the car and connect it to a PC cable. See here for more on this device.)
However, the other OBD units have all been problematic to a greater or lesser degree. The one that looked most promising needed multiple firmware upgrades from the seller before it would work at all, and in the end never operated satisfactorily.
Then I bought a ScanGauge (pictured above). At the time of writing, with the Australian dollar so strong against the US dollar, the ScanGauge can be bought for around AUD$170.
And at that price it's just a helluva bargain.
I bought it online. It arrived by post the next day: I plugged it into the OBD port, configured it without even glancing at the instructions, and have never had to touch it since.
The parameters I have chosen to select are: coolant temp, manifold pressure, throttle position and intake air temp. (Metric or imperial units are available and all OBD parameters can be displayed.)
Buying and installing dedicated gauges to show me those four parameters would have cost vastly more and taken hours, rather than seconds, to install!
The device can also be configured to show fuel consumption and also some unique, manufacturer-specific data. It's a favourite in the hybrid community (especially with the Honda Insight and Toyota Prius owners) and I can see why.
I give it 10/10 for value and functionality.
Changing gears completely, I recently bought a new pair of sunglasses, primarily for driving. I last wrote here about sunglasses back in 2002 and now I think things have changed.
This time, the sunglasses were bought from an outdoor store – they're sold not only for general use but also for snow and mountaineering. I won't be climbing too many mountains, but behind the steering wheel I find them quite incredible.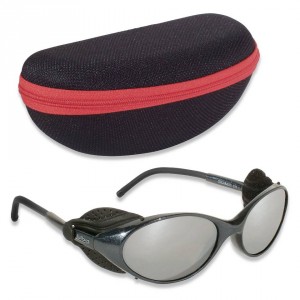 They're Julbo Colorado with polycarbonate Spectron lenses having an anti-reflective coating.
The lenses are claimed to provide 100 per cent UV protection and to reduce visible light transmission by 95 per cent. I don't really know what those figures mean, but what I find is that they're just fantastic in reducing glare.
The lenses have a brown tinge (that I don't like all that much) but the clarity they give driving vision is amazing. The highlights seemed to be reduced in intensity but vision is still possible in the shadows.
And they're not that expensive – say about AUD$75 here in Australia.
Finally (and don't say I never give you an eclectic mix!), I recently bought some hammers.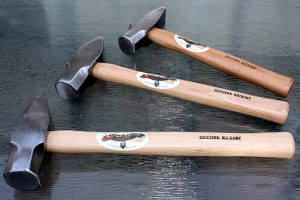 The Australian eBay seller – Pacific Agriculture Forge General – directly imports the hammers and, to coin a phrase, passes on the savings.
The hammers are cross-pein designs and for your money you get a set of three hammers: 2 pound, 3 pound and 4 pound. The heads are drop-forged and hardened and the handles are hickory.
The cost? Just AUD$43 for the lot! (I picked mine up from the Canberra seller, so if you live elsewhere you'll also need to factor-in postage.)
If you can't find the vendor on eBay, you can directly email Greg Greet at greetingsurthling (at) gmail.com.