Regular readers will know of my pictured Peugeot 405 diesel turbo, a car that I have discussed in AutoSpeed and which has been modified in an effective – but very cheap – way.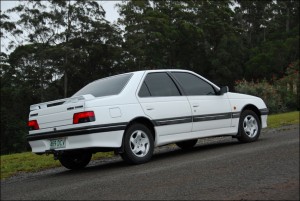 In the short time that I have owned it, the 405 has proved to be a very good car – extremely comfortable, competent handling, excellent ride, and very economical. With the boost, intake, exhaust and fuelling mods, driveability improved dramatically. For example, the time to go from 80 – 100 km/h in 4th gear was halved. It was this sort of change, rather than a massive increase in peak power, that made the car so much nicer on the road.
In fact, the 405 has been doing everything that we've been asking of it – and turning in fuel economy figures of 5.5 – 6.9 litres/100km.
So why the change of car? The greatest problem with the 405 is its old diesel injection system. It's a purely mechanical system that controls fuel and turbo boost and fuel injection timing. That makes it simple to tune – all you need is a screwdriver and spanner – but it also considerably limits the modifications that can be made.