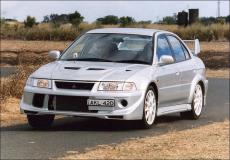 The email was short and simple: Julian – From all your driving experience can you describe which (one) characteristic makes driving a pleasure?
I assume that the writer means which one characteristic of the car – and that's a bloody good question.  
I have been musing about this today as I have done other jobs, and I think the answer can be summarised in two words – Good Response. How a car responds is the key characteristic in facilitating driving pleasure.  
For example, think about a low powered car. If it's eager at the throttle – it might not be fast but it immediately responds – then the lack of power isn't as much a burden. This may appear simple but it's not – it's not enough to be eager at the throttle at only high revs, because then it doesn't respond adequately at low revs. Nope, to be responsive the engine needs therefore to have a flat torque curve – that is, to be responsive at any rpm.  
Furthermore, the rate of throttle opening (either controlled electronically or mechanically by a cam) needs to match the torque development of the engine. It's no good having all the action in the first 20 per cent of the throttle blade movement. Why not? Well, because then it's not responsive over the rest of the throttle range. And similarly, the gearing needs to be matched to the engine – overly high gearing will dull the response.  
So you see, "response" actually has a lot built into its meaning.  
And you can make the same argument for brakes – those that wilt at the first sign of effort clearly subsequently lack response.  
And for steering – steering that is dull and lifeless doesn't have response.
But I didn't write just 'response', I wrote 'good response'. Steering that is twitchy is obviously responding – but not in a good way.  
And for handling – when the car understeers (or oversteers) and doesn't respond to steering, power or braking inputs, then it clearly is pretty poor in response. 
In fact, think about cars that you've driven that dynamically have disappointed you. Almost certainly, there will be something in the catalog of woes that falls into the category of lacking 'good response'.  
And conversely, the best driving experiences have very likely to have been in cars that respond, and continue to respond, no matter what you've thrown at them.  
(And before I finish, the corollary of this idea is that it is the way that the car's interfaces with the driver have been engineered that is critical. Very few people into modified cars bother even thinking about this idea, let alone modifying these interfaces – stuff like steering weight, steering ratio, gear lever change weight, throttle ratio, etc.) 
If in a car the driver's actions always evince a good response, driving it is very likely to be a pleasure – irrespective of the absolute performance available.