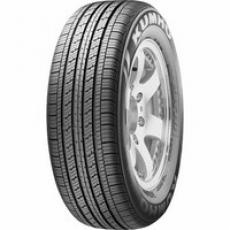 I am starting to wonder how much people should spend on tyres.
Years ago, when I owned a Subaru Liberty RS, I bought a set of sticky track tyres of the type that were only just road legal. They gripped phenomenally well, even in the wet. Given the minimal tread depth, the latter was a real surprise to me.
And at other times I have also bought other very expensive tyres, largely being guided by brand name and word of mouth.
But now I am not sure that on cars of less than stratospheric performance, it's worth spending a lot of money on tyres. Instead, I am starting to think that if there are problems with handling, the money should be spent on the suspension instead.
To put this another way, upgrading tyres without doing anything else is a band-aid approach; tweaking the suspension (even with things as simple as anti-roll bar or damper changes) will give a similar improvement – and one that won't wear out as fast as the tyres!
The other point to keep in mind when considering costly tyres is the law of diminishing returns: a tyre twice as expensive is not twice as good.
A car that is well balanced – it can be driver-tweaked into neutral, oversteer or understeer attitudes – will be fast and enjoyable, even on relatively slippery tyres. One that grips and grips and grips – and then lets go in an almighty rush – might be initially fast, but the enjoyment will soon be tempered by sweaty palms!
If the car is obscure and off-the-shelf up-grade suspension parts are not available for it, selecting better quality tyres is still a good way of getting an improvement. This is what I did with my Prius – I fitted a rear anti-roll bar and since further suspension steps would have been very expensive, upgraded the tyres by going to a better compound with a lower profile and wider carcass.
But if the car already handles well, or can be easily upgraded in suspension, I now chose to use lower cost tyres. The EF Falcon, fully upgraded in suspension as an AutoSpeed project car, stayed with the oddly-named budget Maxxis tyres throughout the time I had it. And, point-to-point on a twisty road, that was a very fast car.
My current Peugeot 405 SRDT, a quite sweet handling car in standard form, recently got new tyres.
And, after thinking the above thoughts, I selected standard size Kumho KH-18 tyres. At an incredible AUD$85 each fitted and balanced, you'd think that the result would be disastrous.
But so far I have found them to be very quiet, progressive and predictable, and to have quite competent grip…